If you are new to this job, you may not know that not all masking films are the same, because each one has a specific purpose. Let's see how we suggest using two different kinds of protection film.

Flash news: you can optimize the finish you deliver and the profit you make by simply choosing high quality masking products instead of cheap ones. By making these simple improvements to the products you use and with a little advice, you can easily maximise the efficiency of your job, reduce key to key times and improve customer satisfaction. In this article we will focus on car paint protection films.

Here you are Q1®'s suggestions for:
Car paint protection film to repair scratches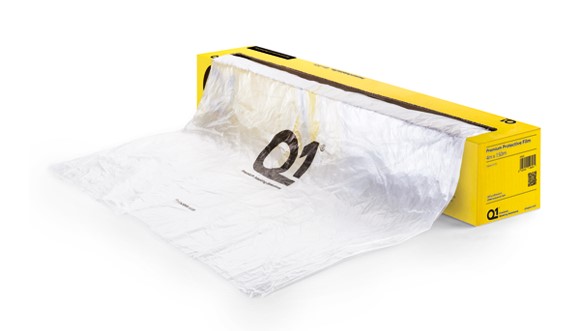 For this specific purpose, we suggest using Q1® Premium Protection Film, a car paint protection film made of HDPE protective sheet, treated to ensure paint adhesion of both solvent and waterborne paints specific for vehicle painting jobs.
Thanks to the corona treatment and the composition of the raw material with specific additives, this masking film easily clings to vehicles and has an excellent paint adhesion.
Now, here's a few steps you can follow to improve your scratch repair process by using this products:
sand the damaged area and fill the remaining scratches with glaze
localize the area you are repairing with masking tape
take masking tape off and apply foam tape around the area to paint
cover with masking film and cut the hole
paint the surface
Car paint protection film to repair bumpers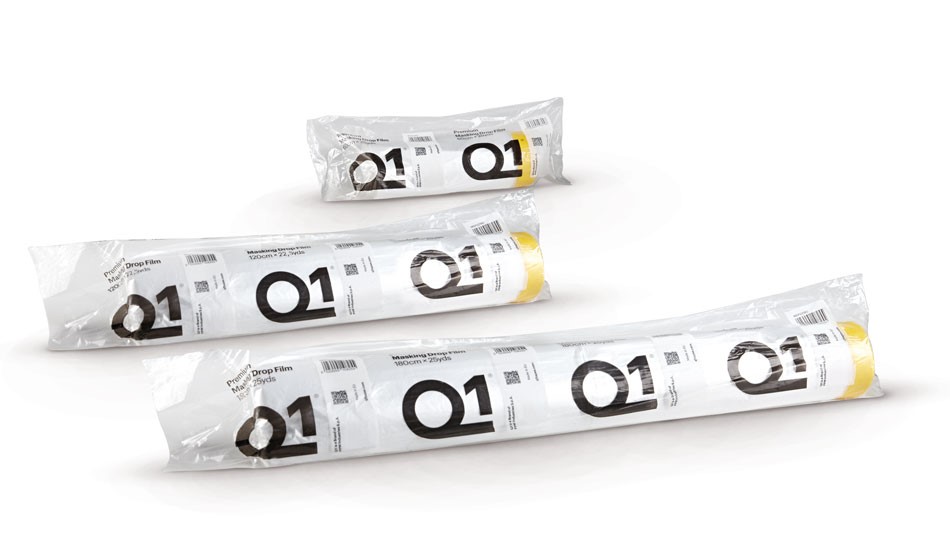 In this case, we suggest using a pre-taped car protection film to speed up the process: Q1® Premium Masking Drop Film does the job perfectly.
It is a professional product for automotive painting, as it withstands high temperatures up to 110°C/230°F for half an hour and 90°C/194°F for one hour. The application of this car protection film is fast and easy, but it can also be done with the aid of masking tape, using it – for example – to fasten the film to the desired area.
Here you are the best practices we always suggest to follow when using this product to repair bumpers:
contour the area to repair with a flexible masking tape (high performance or premium masking tape will work perfectly). This process will help you save time for later.
sand the surface with a tool of your choice
unfold the film and tape it around the damaged area, tape on tape
prime the surface (if you need to prime a smaller part, use foam masking tape to limit the area and apply masking film again)
buffer and start painting
Making these simple improvements to the products you use or the techniques you apply can easily maximise the efficiency of your business and improve customer satisfaction.