Our accessories range has one new member! We introduce you Q1® Spray Overall, an automotive paint suit that will help you save your clothes and skin from paint and dangerous chemicals.
Say goodbye to plain, boring, ineffective disposable paint suits. Read this article to find out all the advantages and features of our brand new product.
A paint suit you will love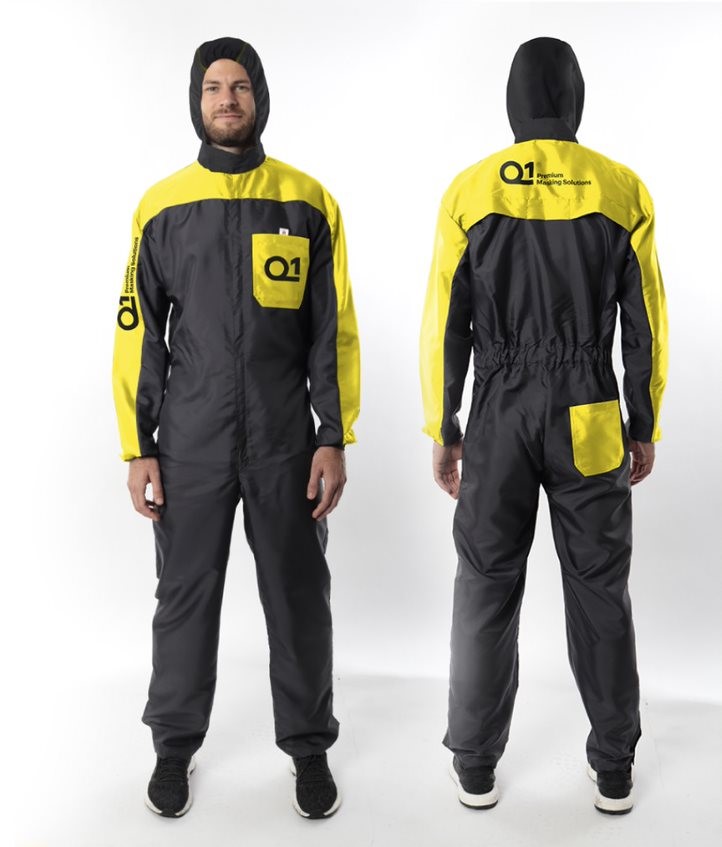 The automotive world is full of trouble: harsh chemicals, paint ruining your favourite trousers, sanding dust everywhere…finally, Q1® has created an armour to fight against all these enemies.
Q1® Spray Overall is an innovative automotive paint suit that provides optimal personal protection against overspray solvents and dust during spray painting jobs in the booth.
What do we like most about this suit?
Q1® Spray Overall is made of anti-static polyester, which is designed to be light, resistant and breathable, and to ensure a high level of comfort;
Eco-friendly souls will be delighted: it is completely washable and reusable, and provides long lasting usage. Compared to disposable coveralls, this is a much more conscious and smart choice;
Our protective suit has elasticated cuffs, adjustable waist band and Velcro closure on the legs to allow a secure and adjustable fit when wearing.
The main features of our reusable automotive paint suit
Ok, we know you are probably used to your disposable suits, and you may think they suffice for now. But believe it or not, this one is the real game changer that you better start using as soon as you can.
What makes our spray paint suit the real deal?
Tight fit to neck, sleeves and ankles cuffs: your clothes will be safe, not a single drop of paint will touch them, pinky promise;
It's an anti static paint suit, so you will easily put it on and take it off;
Perfect fit for all sizes (it is available in 6 different sizes), everyone in your body shop will be dressed for success;
Maximum movability, for a freedom of movement during the use;
Efficient body heat loss – because you didn't ask for a sauna right in the middle of your working day, right?
Comfortability for the entire working day, or even in your spare time, if you enjoy wearing it ;-) (we wouldn't blame you at all).
Get a closer look by reading the whole technical sheet, you will be anxious to have it!